A conversation card game of good vibes for good people. Get closer, stay real, share your inner thoughts in a sincere & lighthearted way.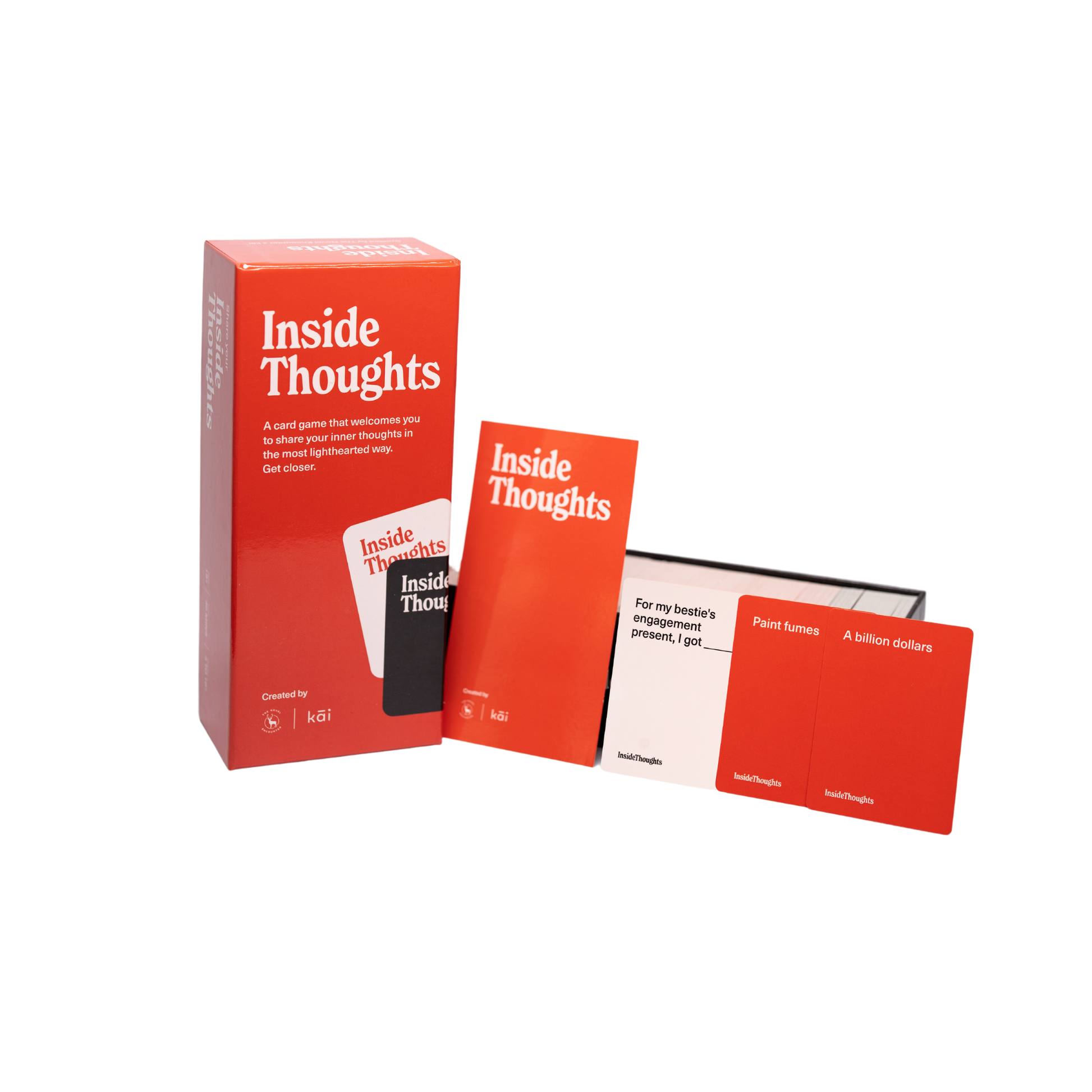 Inside Thoughts Card Game
Regular price
Sale price
$45.00 SGD
Unit price
per
Sale
Sold out
Share
View full details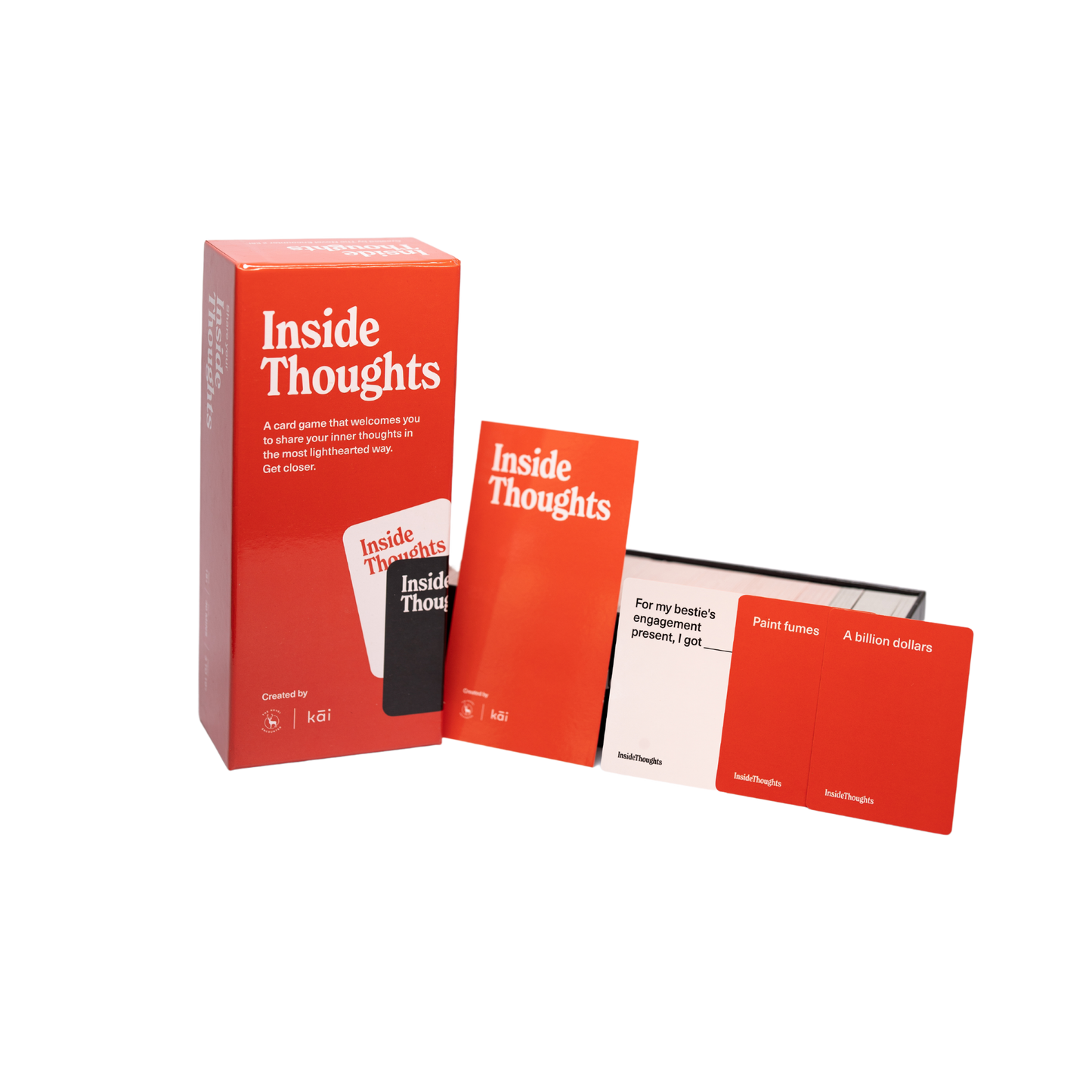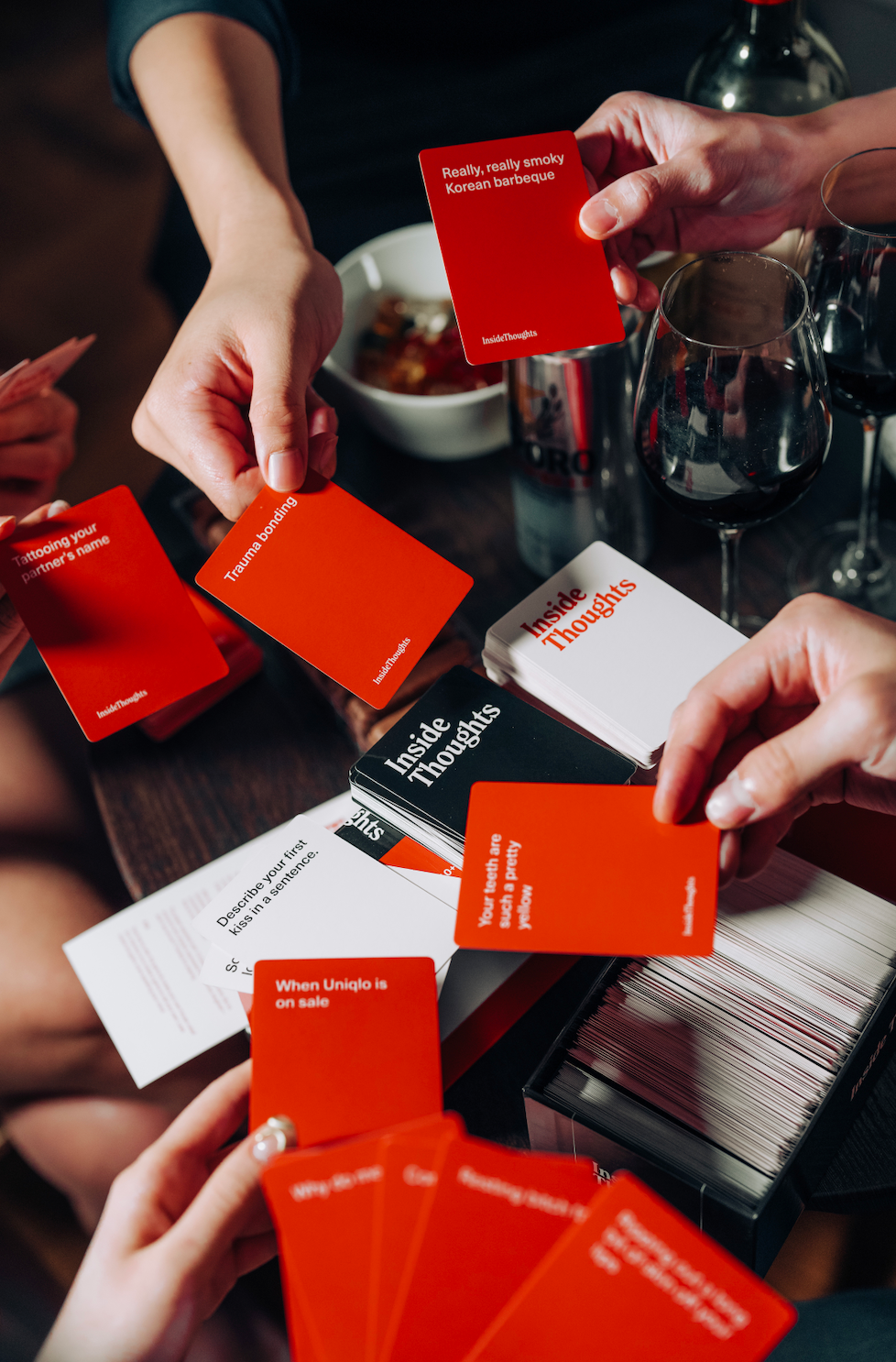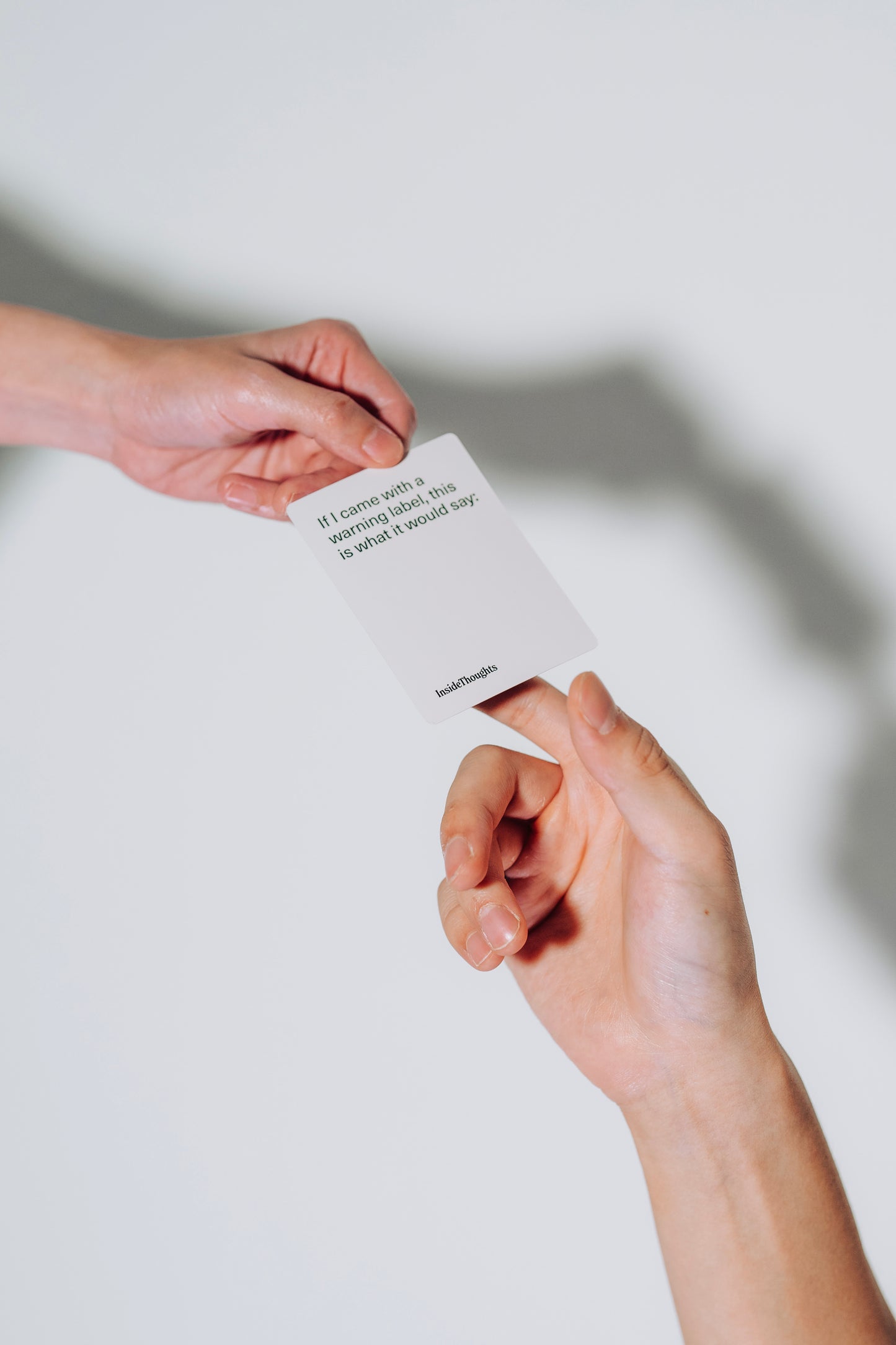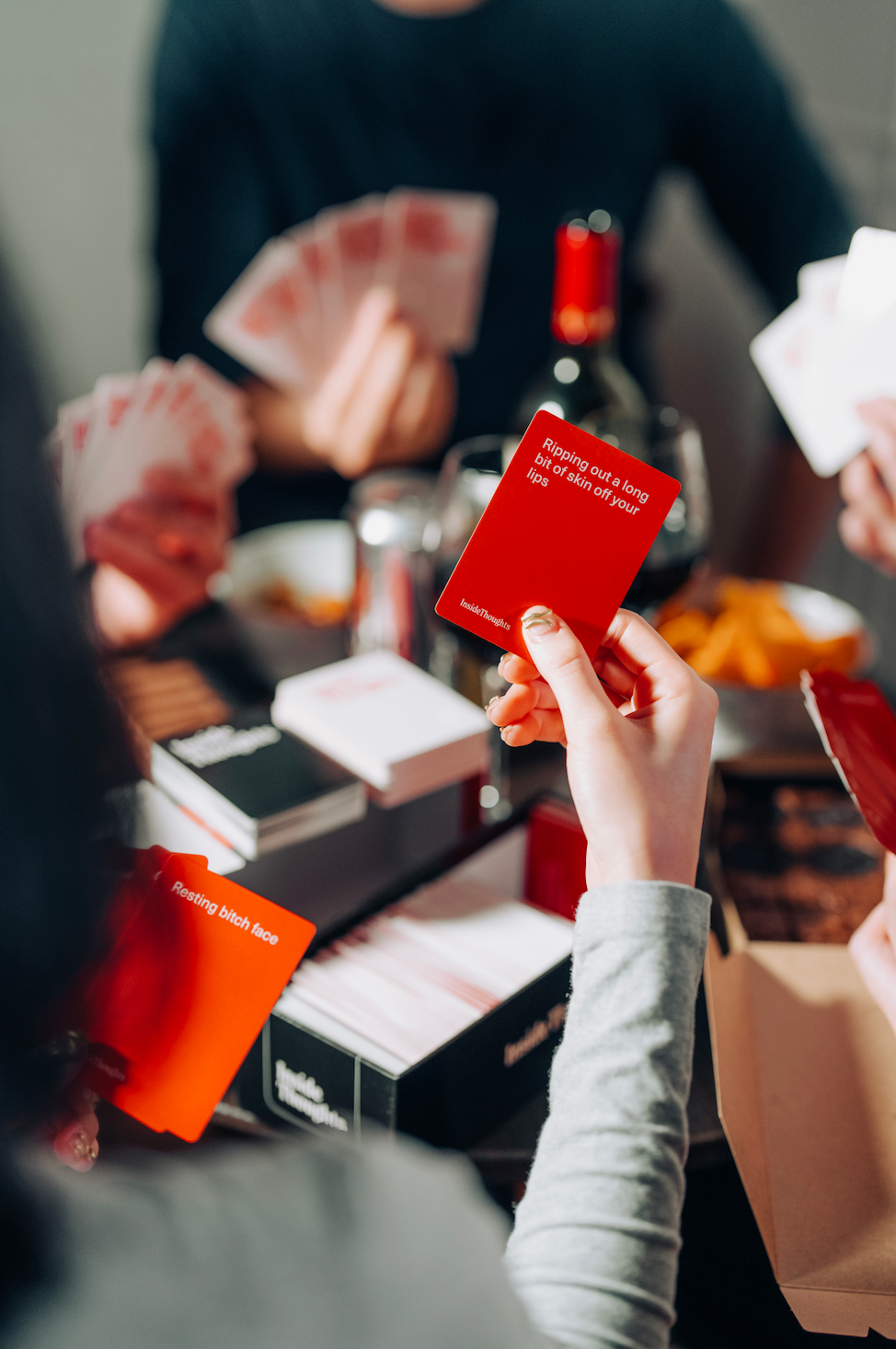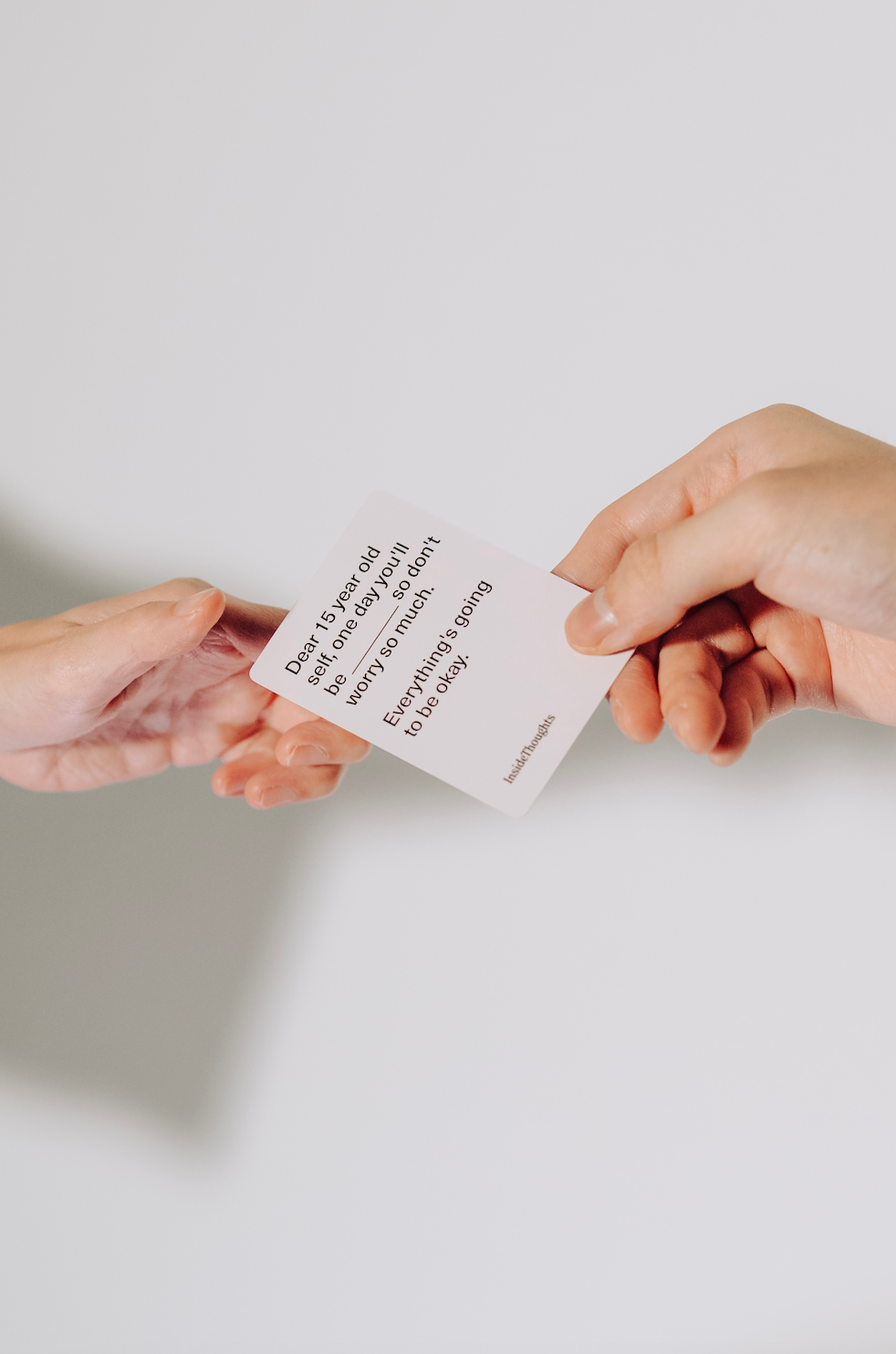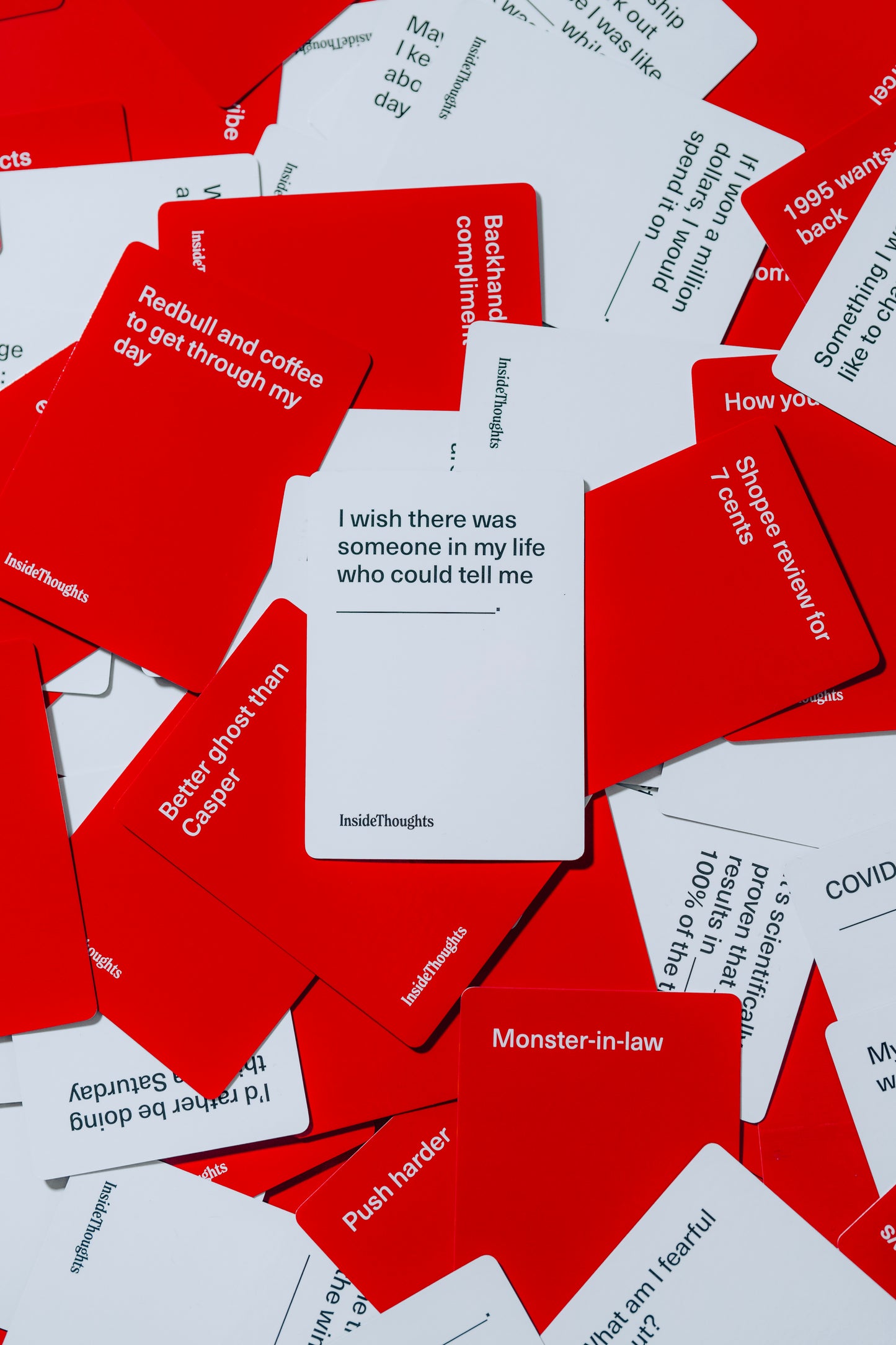 Crack this box open and enjoy it with strangers, friends & family and have a roaring good time!
Why We Do This

We all have secret frustrations, delights & SASSSSSSS inside us like buried treasure. And sometimes the best way of expressing it is through humour with good souls! This game doesn't just welcome you to unleash your inside thoughts - it celebrates you for it.


Card Details

For ages 18+, 3 to 10+ players
500 Answer Cards & 100 Question Cards in each pack

How to Play (Conversation Version)

Play without the answer cards! With the question card prompts, dive deep into genuine conversation with our insightful conversation prompt cards. Life's too short for surface-level chats. Let's get deep! Let's stay real together.

How to Play (OG Version)

Every round, one player draws a Question Card, and the other players pick the funniest or most relatable Answer Card(s) from their hand.
Player who draws the Question Card decides who wins the round.
Play until someone wins 10 rounds, or until you'd like to do something else.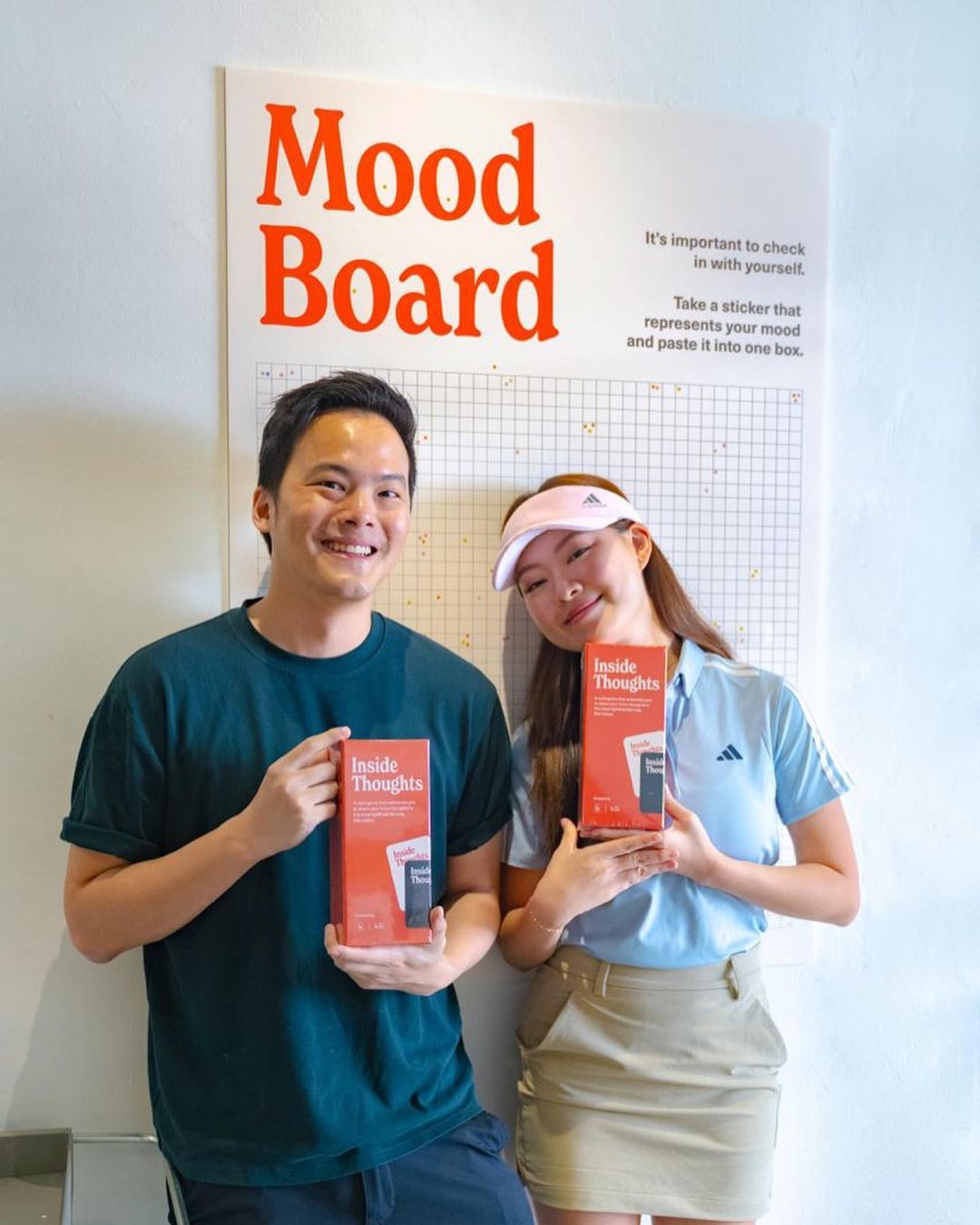 Who We Are
This cheeky conversation card game was created by Christabel Chua (aka bellywellyjelly) & Adam Tie, founders of kāi and The Novel Encounter. We've always had a passion of championing good vibes & good mental health. So we created a game that we believe encourages sincere conversations through the use of humour.
For all retailer, bulk purchase, partnership & general enquiries - please email us at contact@insidethoughtscardgame.com